News
ASAM Provides Comments on the DEA's Proposed Rule for Expanding Induction of Buprenorphine via Telemedicine Encounter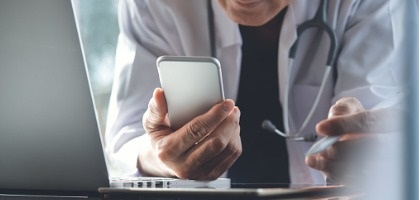 On March 27th, ASAM provided comments to the Drug Enforcement Administration's (DEA) notice of proposed rulemaking (NPRM) regarding the expansion of induction of buprenorphine via telemedicine encounter. ASAM applauded the DEA's NPRM to the extent it preserves ongoing flexibility for physicians and other prescribers of controlled medications to initiate prescriptions of Schedule II-V narcotic medications approved for the treatment of substance use disorder (SUD) via telemedicine encounter, such as buprenorphine for OUD. However, ASAM opposed the DEA's NPRM to the extent it devolves into the regulation of the practice of addiction medicine without a strong public health justification, represents poorly tailored controls against diversion, or constitutes actions that threaten public health and safety.
ASAM's recommendations include that the DEA should eliminate the proposed in-person evaluation requirement for prescribing more than a 30-day supply (across prescriptions) of Schedule III-V medications approved for SUD treatment (including buprenorphine for OUD) while engaging in the practice of telemedicine, as defined in 21 U.S.C. 802(54)(G), and instead the DEA should reinforce the long-standing precedent and expectation that services and procedures rendered, including for the evaluation and management of OUD, be for a legitimate medical purpose by a practitioner acting in the usual course of professional practice and adequately documented in the patient's medical record. ASAM further recommended that the DEA should exclude all prescriptions of Schedule III-V medications approved for SUD treatment via telemedicine encounters from the definition of "telemedicine prescription;" revisit its proposed definitions of (1) "telemedicine prescription" and (2) "qualifying telemedicine referrals" in the proposed rule at Docket No. DEA-407, and and consider if there are less burdensome (and confusing) ways for the DEA to define such terms.
Read the letter here.