What is The ASAM Criteria?
The ASAM Criteria is the most widely used and comprehensive set of guidelines for placement, continued stay, transfer, or discharge of patients with addiction and co-occurring conditions. Formerly known as the ASAM patient placement criteria, The ASAM Criteria is the result of a collaboration that began in the 1980s to define one national set of criteria for providing outcome-oriented and results-based care in the treatment of addiction.
Many states across the country are using The ASAM Criteria as the foundation of their efforts to improve the addiction treatment system. Adolescent and adult treatment plans are developed through a multidimensional patient assessment over five broad levels of treatment that are based on the degree of direct medical management provided, the structure, safety and security provided, and the intensity of treatment services provided.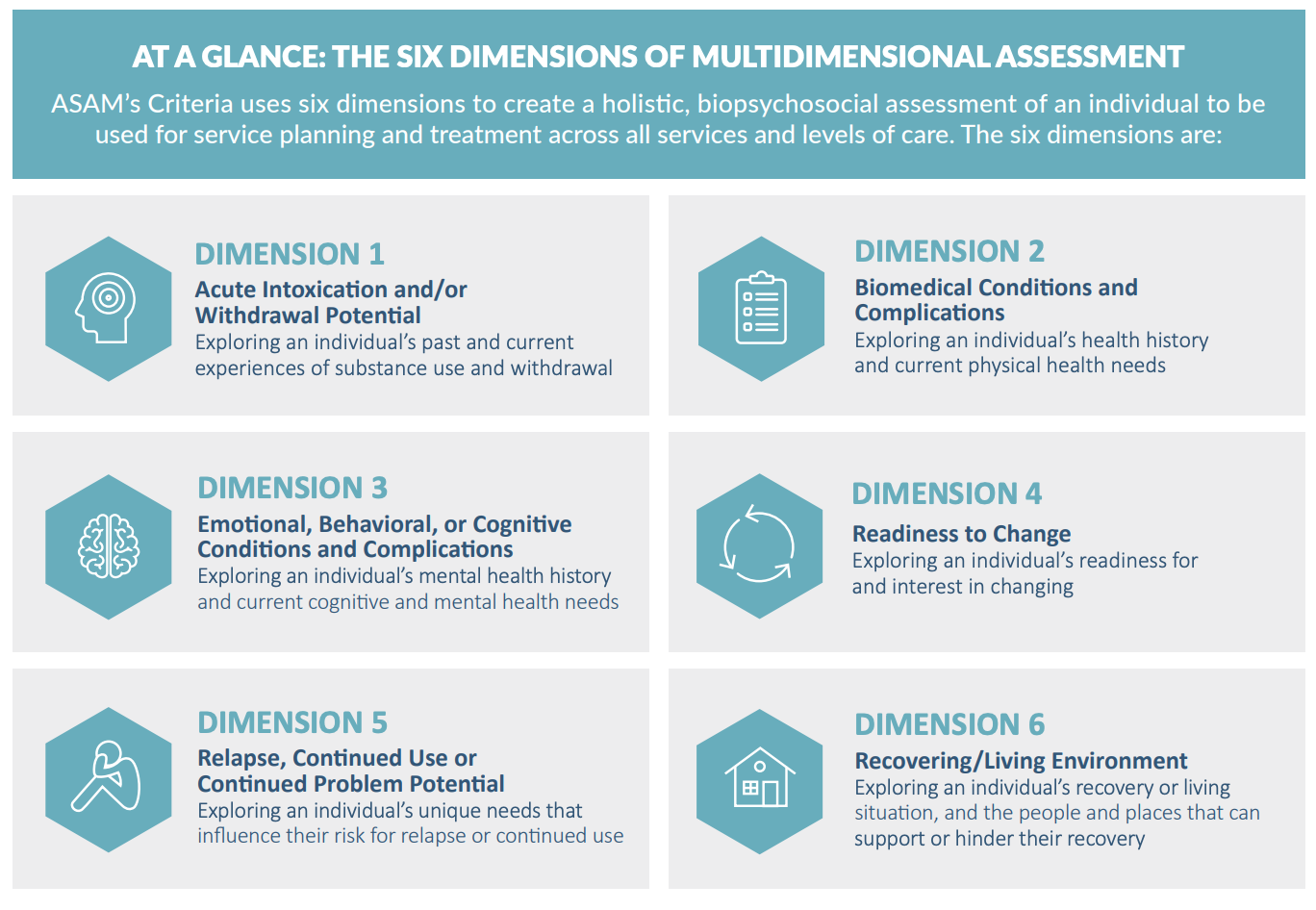 ---
What are the Levels of Care?
The ASAM Criteria's strength-based multidimensional assessment takes into account a patient's needs, obstacles and liabilities, as well as their strengths, assets, resources, and support structure. This information is used to determine the appropriate level of care across a continuum.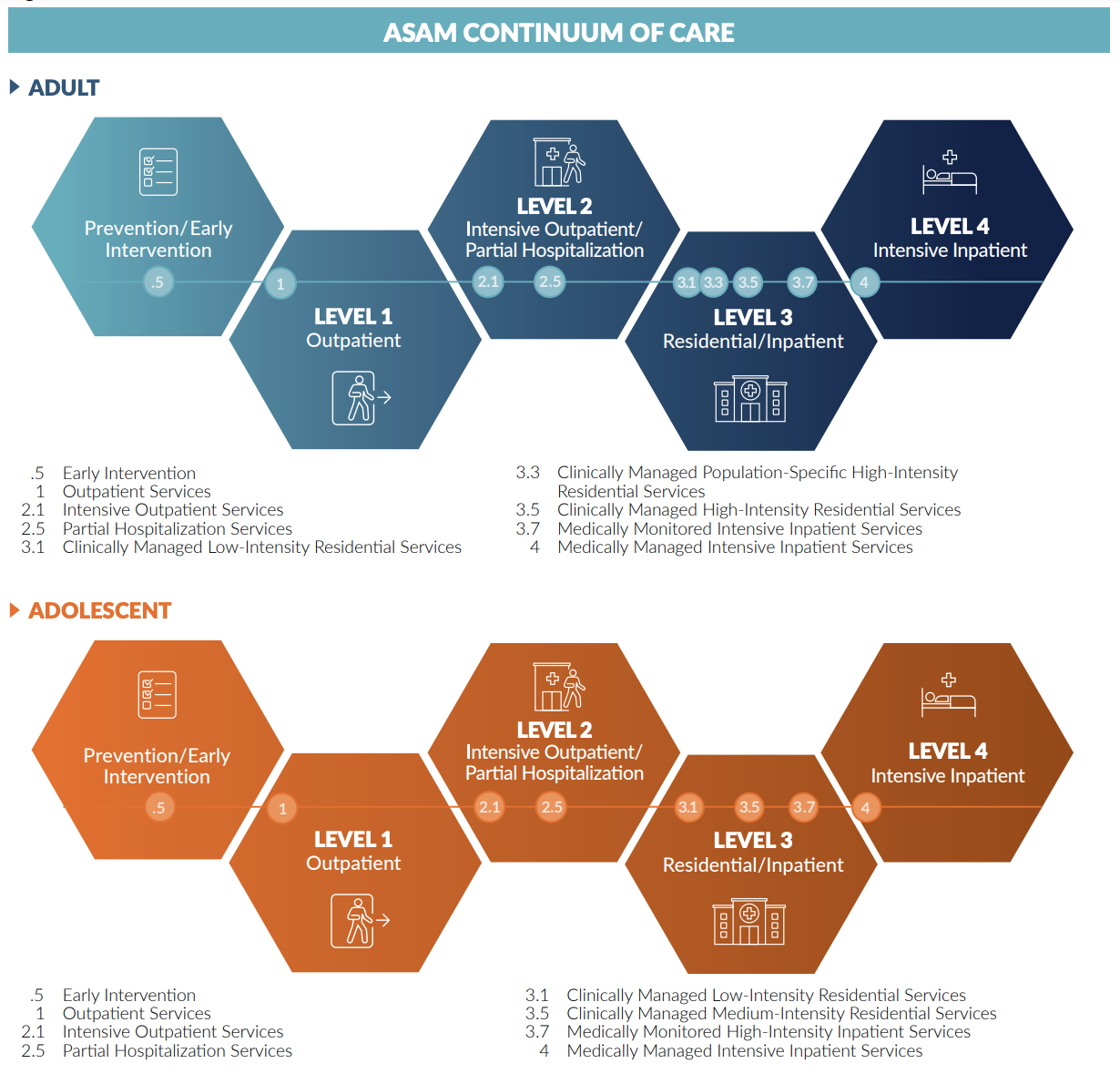 ---
Who uses The ASAM Criteria
Expand all
---
Oversight and Revision of The ASAM Criteria:
Oversight and revision of the criteria is a collaborative process between ASAM leadership and
the Steering Committee of the Coalition for National Clinical Criteria. The coalition represents
major stakeholders in addiction treatment and has been meeting regularly since the
development of the first ASAM Patient Placement Criteria in 1991. The coalition addresses
feedback and ensures that the Criteria adequately serves and supports medical professionals,
employers purchasers and providers of care in both the public and private sectors. (Full roster of
members and their affiliations and minutes of meetings are available upon request).
More information about oversight and revision:
Many states across the country are using The ASAM Criteria as the foundation of their efforts to improve the addiction treatment system.
Learn more about copyright permissions