National Advocacy
Advancing Racial Justice and Health Equity
Advocating for policies that shatter the stigma and discrimination surrounding addiction and remove structural barriers that prevent many Americans from accessing quality addiction treatment.
Racial Justice Public Policy Series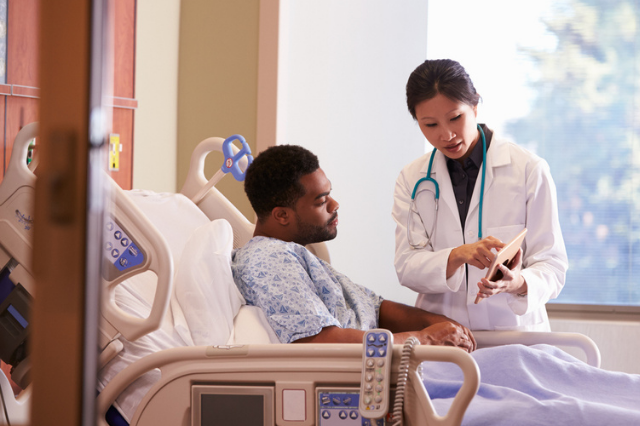 Committing to Change
Read a letter from ASAM's past president, Dr. Paul Earley, outlining ASAM's commitment to addressing racial injustice and health disparities. 
---
This is a three-part public policy statement series on advancing racial justice in the context of addiction medicine in which ASAM analyzes systemic racism as a social determinant of health that disproportionately damages the health and lives of Black, Indigenous, and People of Color ("BIPOC") who use substances or have substance use disorder (SUD). The first statement in this series sets forth ASAM's recommendations for addiction medicine professionals to improve the quality of full-spectrum addiction care delivered to BIPOC who need SUD services. The second statement broadens the focus of the analysis to include actions that healthcare systems, institutions, organizations, professional medical entities, researchers, and health professional educators should take to reduce the detrimental impact of systemic racism on BIPOC who use substances or have SUD. The third statement addresses the role of structural conditions that create inequities for people who use substances or have SUD, with particularly acute consequences for BIPOC.

The comprehensive recommendations recognize that addiction medicine professionals must lead medical practices and treatment programs that acknowledge, respond to, trust, and respect people's experiences of racism through trauma-informed care. Additionally, all healthcare settings should consider and address the social determinants of health – including housing, education, transportation, employment, and racism itself – as part of people's comprehensive treatment and recovery. Later recommendations also provide that policymakers should eliminate criminal and onerous civil penalties for drug and drug paraphernalia possession for personal use as part of a larger set of related public health and legal reforms designed to improve carefully selected outcomes, while concurrently supporting robust policies and funding that facilitate equitable access to evidence-based prevention, early intervention, treatment, harm reduction, and other supportive services – with an emphasis on youth and racially and ethnically minoritized people.
---
Advocating for National Policy Reforms
Learn about ASAM's advocacy to secure funding for programs that would expand access to addiction treatment for underserved communities and diversify the addiction treatment workforce.
ASAM supports the Eliminating a Quantifiably Unjust Application of the Law Act. This legislation would eliminate the federal crack and powder cocaine sentencing disparity and apply it retroactively to those already convicted or sentenced.  Read more.

ASAM supports the Making Essentials Available and Lawful (MEAL) Act of 2021. This important legislation would repeal the lifetime federal ban on individuals with felony drug convictions from receiving Supplemental Nutrition Assistance Program (SNAP) and/or Temporary Assistance for Needy Families (TANF) benefits. In addition, it would allow individuals who are incarcerated to apply for SNAP benefits up to 30 days prior to release. Read more.
ASAM supports the Moms Matter Act, which is a bipartisan bill that would increase federal funding for culturally congruent, community-based mental and behavior health programs. Additionally, the Moms Matter Act would empower the Health Resources and Services Administration (HRSA) to expand and diversify the maternal mental health care workforce. Read more.

ASAM supports the Social Determinants Accelerator Act of 2021, which would create an inter-agency technical advisory council on social determinants of health (SDOH) to help overcome barriers to coordinating services across sectors and a new federal grant program to assist state, local, and Tribal governments in tackling persistent economic and social conditions that impact the prevention and treatment of chronic medical conditions, including addiction.  Read more. 
---
Supporting Efforts to Advance Racial Justice and Health Equity throughout the Medical Profession
ASAM applauds and supports the efforts of all medical associations across the nation that champion the advancement of racial justice and health equity throughout academic medicine, the practice of medicine, and beyond.
The American Medical Association (AMA) has an extensive collection of news and resources dedicated to creating a culturally aware and diverse physician workforce.
The American College of Academic Addiction Medicine (ACAAM) has taken, and will continue to take, decisive action to ensure the disparities in the access to, and receipt of, treatment for patients with substance use disorders are confronted in the training of tomorrow's addiction medicine physicians.
The American Psychiatric Association (APA) compiles education, engagement, and advocacy opportunities to serve the needs of evolving, diverse, underrepresented and underserved patient populations; and work to end disparities in mental health care. 
The Association of American Medical Colleges (AAMC) embraces a broad definition of diversity and develops initiatives, data, tools and resources to help its members and the academic medicine community realize this mission.
Your source for timely, useful news briefings of top stories in addiction policy.