Blog
Plugged In: How one ASAM member is connecting a younger generation to the Society.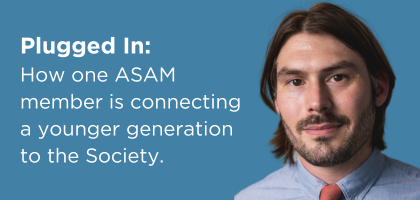 Patrick C. Beeman, MD, never intended to enter the field of addiction medicine.
After completing his medical residency in 2014, Dr. Beeman served in the US Air Force for four years. He then moved back to his hometown in Ohio, where he practiced as an obstetrician-gynecologist.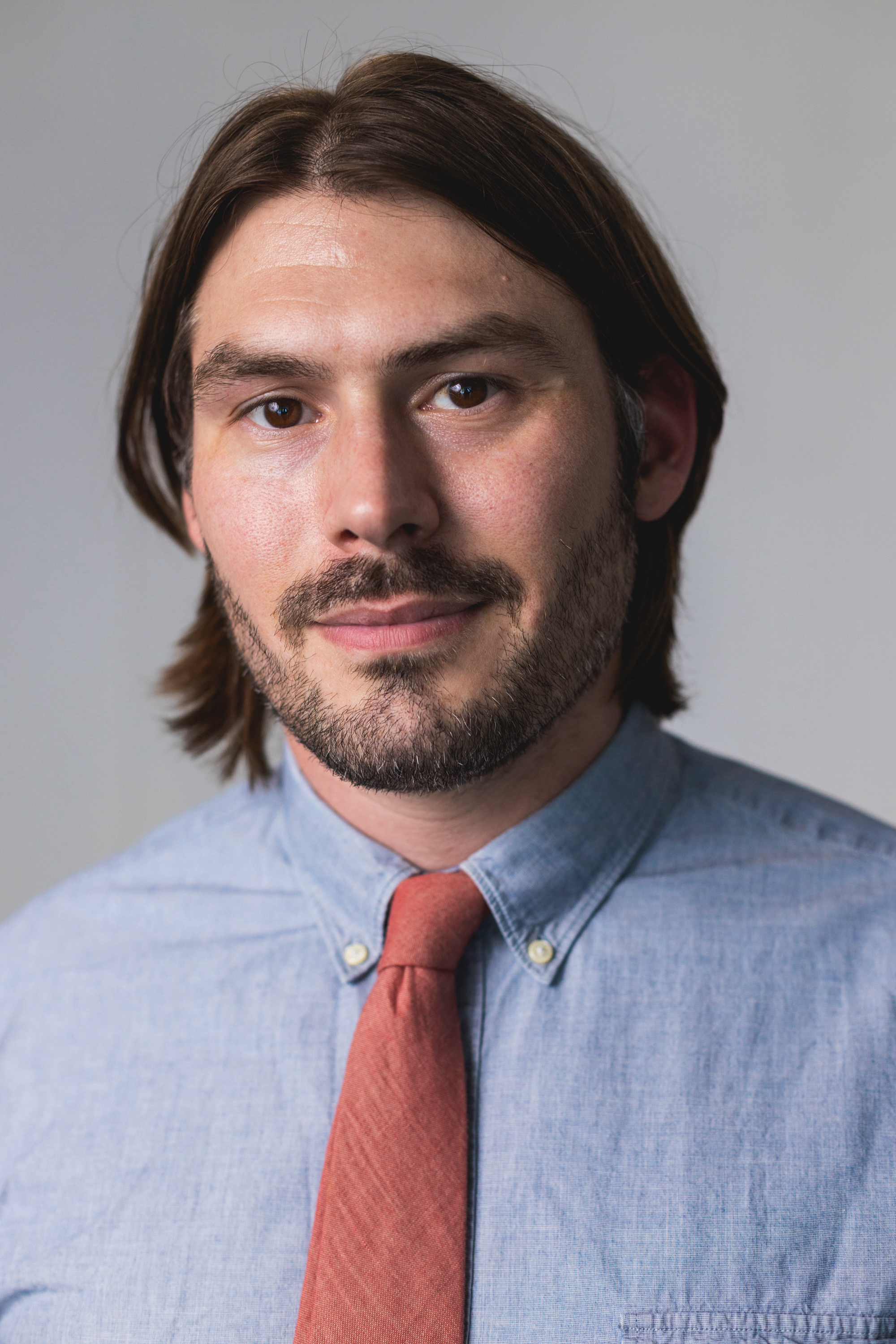 "I was looking for opportunities to take advantage of the practice pathway to board certification," Dr. Beeman said. "An opioid treatment program was opening nearby and they needed a medical director. So, I seized that opportunity and was able to get enough hours and experience to sit for my boards."
Since 2020, when Dr. Beeman took on the position at MedMark Treatment Centers in Amherst, Ohio, he has been caught off guard by the way patients with substance use disorder typically respond to him during treatment.
"I feel like I get thanked, undeservedly, every day by patients," he said. "I'm not saying other patients are ungrateful, but the gratitude patients offer us is really encouraging and is one of the reasons why I feel so fulfilled in my job."
In addition, after three years of treating addiction, Dr. Beeman continues to be moved by how patients respond to the treatment itself. He often tells those who start buprenorphine or methadone that the first two weeks can be rough, but they'll start to see improvements during the following weeks.
"After a month, it seems like people have a stronger sense of self," he said. "They're thinking more clearly. They're focusing more on their goals. They're getting things in place -- just "life stuff." And that's really encouraging to see." With continued encouragement and engagement, some of Dr. Beeman's patients have achieved remission.
"Overall, it's probably the most rewarding clinical thing I've done," he said. "Developing that doctor-patient relationship is closer to what I thought it would look like when I decided to become a physician and it has been one of the best aspects."
Discovering ASAM
Dr. Beeman stays busy when he is not treating patients. He is the Founder and Chief Question Officer of InsideTheBoards , the largest medical education podcast network.The network reaches 15 percent of medical students. He is also the Co-Founder and Chief Executive Officer of Ars Longa Media, a health media and creativity company that works especially with physician-creators to produce health education content that instructs, entertains, and promotes positives cultural changes.
He discovered ASAM after seeking expert voices for InsideTheBoards podcast episodes in 2020 and he soon became a member. Since then, he said ASAM has helped his career in many ways, including by offering continuing education and practice management content.
"One of the most helpful things ASAM offers is educational resources related to preparing for the American Board of Preventive Medicine exam to become board certified," he added. "Another would be ASAM Connect. I did not experience the benefit of fellowship or specific addiction training during residency, and ASAM Connect has answered a lot of clinical questions I had."
After seeing his own career benefit from his ASAM membership, Dr. Beeman encourages physicians to join ASAM for the numerous networking and mentorship benefits.
"You can trust ASAM's content to be current and relevant," he said.
Dr. Beeman, who also serves on the Ohio Society of Addiction Medicine Education Committee, still practices as an OB-GYN hospitalist, delivering babies in emergency situations or seeing patients without a doctor at the hospital. In January, he helped launch Veranova Health, a women's health clinic focusing on preventative and natural women's health. joined a group that started a women's health clinic, focusing on preventative health and natural women's health.
"I agreed to be Veranova's medical director only if we could work toward incorporating an addiction medicine service line," he said. "Now, I'm essentially one full day per week at Veranova Health and two days per week at the opioid treatment program. I'm trying to develop an addiction medicine service at our community hospital, especially focusing on pregnant women with substance use issues, and integrate the different clinical practice activities I have with a heavy focus on treating substance use disorders."
During the last three years, Dr. Beeman has not only been inspired by those he treats as an addiction medicine specialist, he remains inspired by the field itself and other physicians who are working to change the lives of those struggling with addiction.
"Every single addiction physician I've talked to and received mentorship or advice from over the past few years has been incredibly generous with their time," he said. "They don't operate from a place of competition or trying to one-up another doctor or clinical endeavor and have been very willing to collaborate to achieve goals that serve our communities and individual patients."