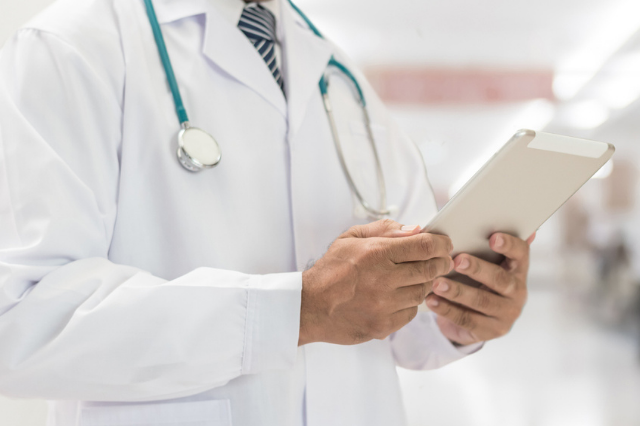 ASAM CONTINUUM is a computer-guided, structured interview for assessing patients with addictive, substance-related, and co-occurring conditions, built from The ASAM Criteria. Visit the ASAM CONTINUUM authorized distributor page to learn more about how to purchase ASAM CONTINUUM for use in your practice or organization.
---
The ASAM CO-Triage is a computer-guided provisional referral tool designed to generate an initial level of care placement for individuals with substance use problems. The CO-Triage tool assists clinicians with identifying broad categories of treatment need along the six ASAM Criteria dimensions and is intended to direct patients to a level of care placement where they can receive a comprehensive ASAM assessment. The CO-Triage tool was designed for both non-medical and medical settings and can be delivered by providers who are non-specialists in addiction medicine.
ASAM has partnered with Change Healthcare to develop software for using The ASAM Criteria in utilization review and management workflows. The ASAM Criteria Integrated brings The ASAM Criteria, third edition, into a structured, interactive tool for utilization management that helps streamline and improve the medical review process for substance use disorder patients. The solution development was led by the medical society and has been validated by them to accurately apply The ASAM Criteria, third edition while improving efficiency of use through a review of over 100 cases conducted by ASAM experts along with another 100 cases conducted by Change Healthcare beta clients.
The solution provides for the review of both adult and adolescent patients, levels of care, including withdrawal management levels. It provides access to The ASAM Criteria, Third Edition in a structured Q&A format to improve efficiency and consistency. After a level of care is requested, the algorithm leads the user to the ASAM recommendation as to whether that level is appropriate along with services to address co-occurring conditions or disorders that a patient may have. Reviews are completed in under 15 minutes and the standardized format is designed to improve consistency between reviewers.
This solution can help payers and providers:
Meet regulatory and legislative requirements for use of ASAM's evidence-based medical necessity criteria, third edition for SUD patients
Test interrater reliability to meet consistency and accuracy requirements for NCQA, URAC, and many states
Improve efficiency and standardization
Identify the safest, least restrictive level of care for a given patient
Improve the workflow with providers to increase efficiency and remove manual, burdensome processes for authorization
---