Addiction Medicine Action Network
Add your voice to those leading the charge for change by signing up to become a member of the Addiction Medicine Action Network.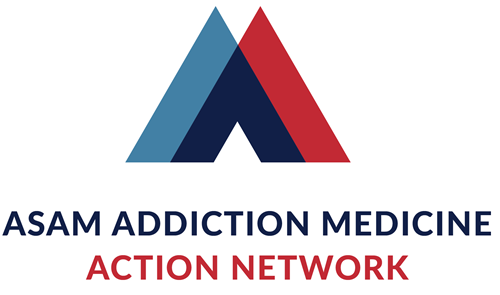 About the Network
As a health care professional who treats addiction, you understand the impact that federal and state legislation has on your practice and your patients. At ASAM, we are committed to elevating the voices of addiction medicine among key policymakers - but we need your help. If you have connections to lawmakers, or you are interested in building advocacy relationships with policymakers, please consider applying below to join the ASAM Addiction Medicine Action Network (AMAN), ASAM's grasstops program! You must be an ASAM member to apply.
Become a Member
As an AMAN member, you will establish and maintain positive working relationships with members of Congress and other key officials, engage in advocacy and media training and access helpful advocacy tools and resources, and receive technical assistance from ASAM advocacy staff to develop an individualized advocacy work plan.
AMAN Member Expectations
AMAN grasstops advocates are expected to:
Participate in ASAM's annual Addiction Medicine Advocacy Conference (AMAC) in Washington D.C.;
Join their state medical association or society;
Develop and execute an individualized advocacy work plan to cultivate relationships with government officials and advance important policy initiatives. Individual plans may include:

In-district meetings with federal legislators;
Meetings with other government officials; or
Hosting federal or state lawmakers for a clinic tour;

Make phone calls or send emails to lawmakers and staff;
Give media interviews and submit op-eds; and
Serve as expert witnesses for federal or state legislative hearings.

Advocacy Training
As a member of AMAN, you will have access to live presentations briefing you on ASAM's policy priorities, tips for interacting with legislators, and other important subjects. All ASAM members, and AMAN members who missed the live training, can access them on our e-learning center here.
Click here for the 2021 training series.

Click here for the 2022 training series.

---
Take the Grasstops Relationship Survey
If you are an ASAM Member who has connections to federal or state lawmakers, then please take five minutes to complete this survey so that we may collect information about those advocacy relationships. Note that while there is no option to input relationships with state lawmakers in the survey, we are interested in collecting that data - simply identify and describe any relationships that you have with your state legislators in the "notes" section of the survey.