Alternate Regional Directors
Gregory X. Boehm, MD, DFASAM
Biography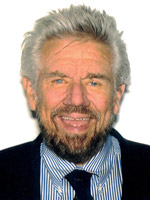 Dr. Boehm has worked as Medical Director of detox/inpatient addiction facilities since his residency and child/adolescent fellowship in 1980. Since 2003, he has served as Medical Director of Y-Haven, a Residential Treatment Program for homeless, alcoholic or addicted men. Already board-certified in Psychiatry and Child/adolescent Psychiatry, he received and has maintained his board certification in Addiction Medicine in 2006, and he obtained his buprenorphine waiver at that time. He was ABAM recertified in 2014. He became a Fellow of the American Society for Addiction Medicine in 2015.
"He became ABPM certified in Addiction Medicine in 2020."
His teaching appointments include 5 years as Director of Medical Student Education in Psychiatry at the University of Cincinnati College of Medicine and Director of Psychopharmacology for the Child/adolescent Psychiatry Fellowship at Case Medical School in the early 1990's. Residents in psychiatry and family medicine rotate with him, as he has continued on faculty since 1991 at Case Medical School. In his private practice, he started and maintains the only IOP exclusively for pregnant, addicted women, one of the programs participating in the State of Ohio's demonstration project, the MOMS grant.
"In 2017, he became Psychiatrist for Salvation Army's Early-Prison Release Program and Human-Trafficking Survivors Program. The same year, he became a CARF Certified surveyor credentialing Addiction Treatment programs as well as being appointed to the ADAMHS Board, the county Alcohol, Drug and Mental Health Board."