Charitable Giving
Treat Addiction Saves Lives
The ASAM Treat Addition Save Lives Fund provides ASAM with the flexibility and resources it needs to respond proactively and provide solutions to challenges related to the disease of addiction.
Donate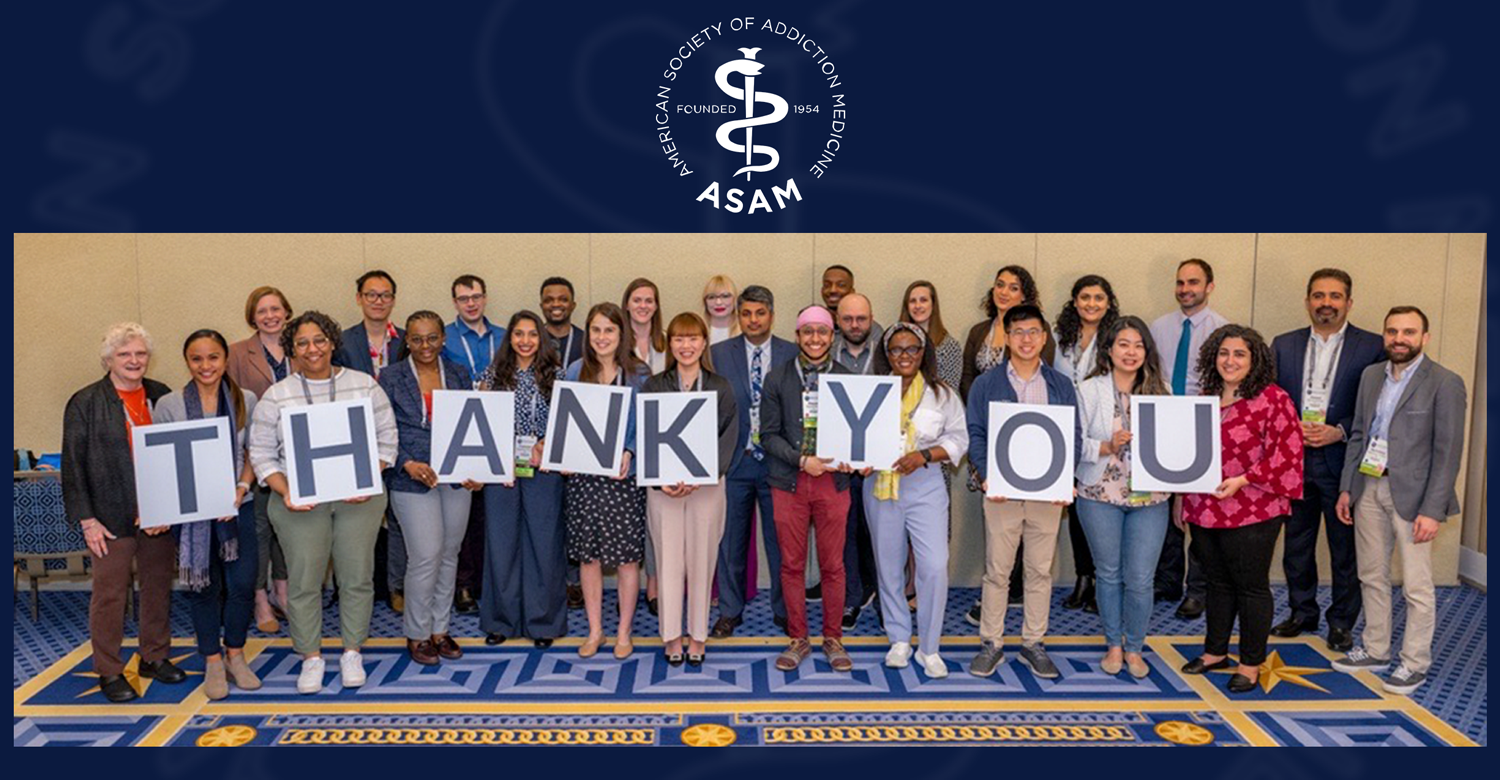 "As medical professionals, we need to ensure patients have access to addiction prevention and treatment resources when and where they need them."
Brian Hurley | MD, MBA, FAPA, DFASAM, President of ASAM
---
Treat Addition Save Lives Fund provides unrestricted funds to support ASAM's dedication to:
improve and increase access to the quality of addiction treatment,
educate medical professionals and the public,
support research and prevention, and
promote the appropriate role of physicians in the care of patients with addiction.
---
Thank you to our Founding Donors

Kenneth I. Freedman, MD, MS, MBA, DFASAM
David Kuo, MBA & Julia Chang, MS, MBA
Sonya Chang
---
Why give to the fund?
"Helping my patients reclaim their lives... is the most gratifying profession imaginable." -Kenneth I. Freedman, MD, MS, MBA, FACP, AGAF, DFASAM
"I get to hear the best stories in the whole world: - Margaret A. E. Jarvis, MD, DFASAM
"I am able to observe patients recovering and thriving." - Emily Brunner, MD, DFASAM
"I felt humbled and fulfilled by each person who chose to place their trust in me."- Itai Danovitch, MD, MBA, FAPA, DFASAM
Donate Today