News
ASAM Submits Comments to CMS' Proposed Rules for Medicare's 2024 Physician Fee Schedule (MPFS) and Hospital Outpatient Prospective Payment System (OPPS)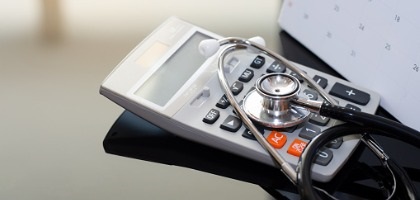 On September 8th, ASAM submitted comments to the Centers for Medicare and Medicaid Services (CMS) on the proposed 2024 MPFS and OPPS rules, encouraging CMS to finalize many new Medicare proposals. CMS' many proposals in both rules included:
Establishing coverage and payment for intensive outpatient (IOP) treatment in certain settings,
Increasing payment for certain mental health and substance use disorder (SUD) treatment services,
Revising certain opioid treatment program (OTP) services,
Establishing payment for a new visit complexity code
Codifying mental health counselors (MHCs) and marriage and family therapists (MFT) as Medicare providers, and
Soliciting comments on digital therapeutics.
ASAM applauded CMS for expanding Medicare coverage of mental health and SUD IOP services, but encouraged CMS to refine the proposals and cover the services in other settings, as well as to consider revising codes to enable clinicians to accurately report the range of services for SUD treatment. ASAM further urged CMS to codify enrollment of Addiction Counselors that meet all the applicable requirements of a Mental Health Counselor in Medicare to allow them to bill for services. In its response, ASAM also offered several comments on digital therapeutics.

Read ASAM's MPFS comments here and the OPPS comments here.
Read the 2024 proposed Medicare Physician Fee Schedule here.
Read the 2024 proposed Medicare Hospital Outpatient Prospective Payment System rule here.
Read ASAM's summary of the proposed rules here.