News
ASAM Releases Pharmacy Access Survey Report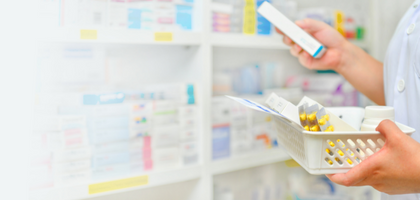 In response to significant member interest, ASAM developed a report detailing the availability of buprenorphine at pharmacies. The report is divided into two versions: a shorter, topline brief and a longer form report with information about methodology, statistical analysis, and data visualization charts.
The Pharmacy Access Survey Report uses data collected from ASAM's Pharmacy Access Survey. This survey collected self-reported data from close to 200 respondents between February 2020 and September 2022. Respondents represent 32 different states. The implications of this survey data will be used to inform ASAM's response to addressing pharmacy access issues and ensuring that all evidence-based medications for opioid use disorder, including buprenorphine, are readily available to those who need treatment.
Read the topline Pharmacy Access Survey Report here.