Blog
ASAM Membership Offers Psychiatrist Meaningful Ways to Impact Addiction Treatment Standards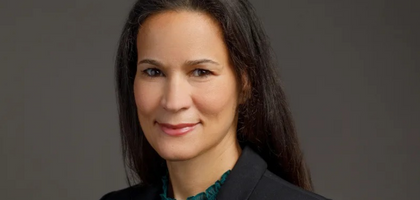 By 2015, Sandra Gomez-Luna, MD, FASAM, a psychiatrist, had studied and treated addiction from every angle.
Though she was already board-certified in adult, child/adolescent, and addiction psychiatry, Dr. Gomez-Luna became board certified in addiction medicine through the American Board of Preventative Medicine one year later. Doing so, she said, changed the trajectory of her career and deepened her understanding of addiction treatment.
"Becoming board certified in addiction medicine has helped my career tremendously," said Dr. Gomez-Luna, chief medical officer of BHcare, which provides comprehensive behavioral health, prevention, and domestic violence services in Connecticut. "At that point in my career, I had several years of practicing addiction treatment, but it wasn't until I sat for the addiction medicine board exam that I was able to organize all that knowledge, which enhanced my practice."
While addiction psychiatry and addiction medicine differ in many ways, Dr. Gomez-Luna believes the two subspecialties complement each other.
"Through addiction medicine, you have an opportunity to focus a little bit more on toxicology," she said. "The addiction medicine certification process really expanded my knowledge base, but it wasn't until I formally studied for the board that I was able to solidify it."
Dr. Gomez-Luna, who also has a private practice, joined ASAM four years before she became board certified in addiction medicine. Her membership has helped her grow professionally by connecting her with other like-minded providers.
"My ASAM membership has influenced me significantly," she said. "It has helped me stay current on the latest developments in the field. Attending ASAM conferences and engaging in online courses through their eLearning Center have been very useful. There are many different types of learning opportunities."
Over the past year, Dr. Gomez-Luna has served on the editorial team of the fourth edition of The ASAM Criteria®. In her editorial role, she has helped develop and refine the framework for the new adult Criteria, and she participates in a writing group that focuses on cultural humility, trauma-informed care, and social determinants of health. She will also be serving as lead editor on the adolescent volume of The ASAM Criteria which will be published in the coming years. "I've never had an opportunity to participate in a process like this," she said. "I feel honored to have been a part of this effort. That's one of the things I appreciate most about ASAM – you have access to opportunities that you haven't had before in your career, and membership opens up many new ways to be involved."
In addition to working on The ASAM Criteria, Dr. Gomez-Luna said ASAM's online communities have proved to be a meaningful way to connect with other physicians and make a difference in the lives of patients.
"For example, if you are interested in addiction and the incarcerated population, ASAM has a group for that," she said. "ASAM has a group focused on adolescents. I belong to that group, which has helped me immensely. Through the special interest communities, you get to know a lot of people in your area."
Dr. Gomez-Luna said she finds it incredibly rewarding to help people, who are struggling with addiction, to change the trajectory of their lives.
"The patients do all the work. What I do is support them and provide them with the tools for recovery. With the care I am able to deliver or coordinate for my patients, they are able to get their lives back. They're getting their families back and they are getting jobs," she said. "That's so fulfilling."
With challenges facing the field like the opioid crisis and other concerning trends in addiction, Dr. Gomez-Luna said the younger generation of medical professionals has a chance to change the tide.
"We need you," she said. "The field is growing. We need more dedicated people to deliver good evidence-based, compassionate addiction treatment. They're vitally needed. The younger generations have the advantage, because they have more opportunities to learn things at the beginning of their careers, such as concepts of harm reduction and equality of care. Their generation could have an enormous impact.
"By treating addiction, you get the opportunity to see not only lives being transformed, but lives saved. It's such an important job, such an important field. Inspiring the next generation will give us even more advances in the field, increasing the dedicated work on behalf of the population's need."