Blog
Introducing Two New ASAM Online Communities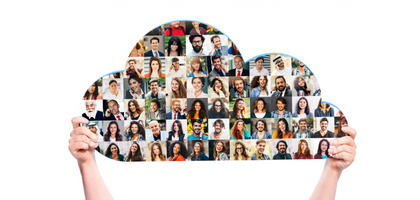 ASAM has recently launched two new Special Interest Groups: the LGBTQ+ Special Interest Group and the Pain and Palliative Care Special Interest Group.
LGBTQ+ Special Interest Group
"As a new attending, I'm excited for a space to mindfully cultivate queer visibility and LGBTQ+ substance use interests, and ASAM is the ideal place for connection and professional development.
"We envision a coalition of health professionals that advance the care for people who use substances in the LGBTQ+ community, through novel research, patient-centered advocacy, multidisciplinary collaboration, community engagement, and unique attention to the nuances of substance use among LGBTQ+ persons."
-- Michael Argenyi, MD Chair LGBTQ+
"Not only does the new LGBTQ+ special interest group provide a safe and affirming space for queer professionals to interact and share ideas, but the group demonstrates ASAM's commitment to inclusion and visibility of a historically marginalized and resilient community.
"The charge of the LGBTQ+ Special Interest Group is to cultivate an affirming and safe environment for self-identified and allied addiction medicine professionals to collaborate and build community, and promote diversity, equity, and inclusion in addiction medicine."
-- Andrea Silva, MD Co-Chair LGBQT+
Pain and Palliative Care Special Interest Group
"Serious comorbidities and chronic pain are common in our patients. Most recommendations in outpatient pain management and palliative care for people who use drugs call for medication monitoring, but not much to address SUD treatment and harm reduction. Furthermore, addiction specialists are not well trained in advanced pain management and medical home models. Through this SIG, we can further the conversation, share resources, collaborate, and advocate for parity in healthcare for people who use drugs or are in treatment for SUD. In this SIG, we can be leaders in promoting addiction medicine principles in medical practice and improve recovery in patients regardless of their setting.
"The charge of the Pain and Palliative Care SIG is to provide a forum for sharing of tools, protocols, and resources, as well as provide a forum for supporting advocacy surrounding the care of patients with pain and serious illness. Current guidelines and data often exclude recommendations for malignant or complex pain of serious illness in the context of concurrent substance use disorders."
--Katrina Nickels, MD Chair Pain & Palliative Care
"Addiction medicine clinicians are increasingly caring for individuals who are aging, and also those who are developing advanced illness, which may be related to their SUD or not. Often many questions come up about how to make addiction treatment accessible to these individuals, how to collaborate with palliative medicine specialists, and how to handle pain from cancer in patients with SUDs. In addition, chronic pain is very common in individuals with substance use disorders (typically between 50=80% in the case of patients with opioid use disorder), and often complicates recovery. This SIG is for anyone who takes care of patients with pain and/or serious medical comorbidities, and wants to improve the care of this population – which should be all or nearly all of the members of ASAM! We welcome anyone with an interest in these questions to join the SIG, whether you are a primary care clinician, an addiction medicine specialist, or have additional expertise in palliative care, geriatrics, or pain medicine.
"For patients near the end of life, the balance of safe prescribing with harm reduction and safe supply becomes more important. This SIG focuses on the SUD care and the symptom management of these patients across all care settings - inpatient, outpatient, medical and mental health facilities, geriatrics, as well as hospice and palliative care settings."
-- Julie Childers, MD Co-Chair Pain & Palliative Care